In order for certain fields to auto-populate in your subscription document, you will need to configure your template as described in this article.
For the fields to populate automatically, the first recipient in your signing order should be "PrimaryParty" as shown in the screenshot below. You may add additional signers as long as they are set after the PrimaryParty in the signing order.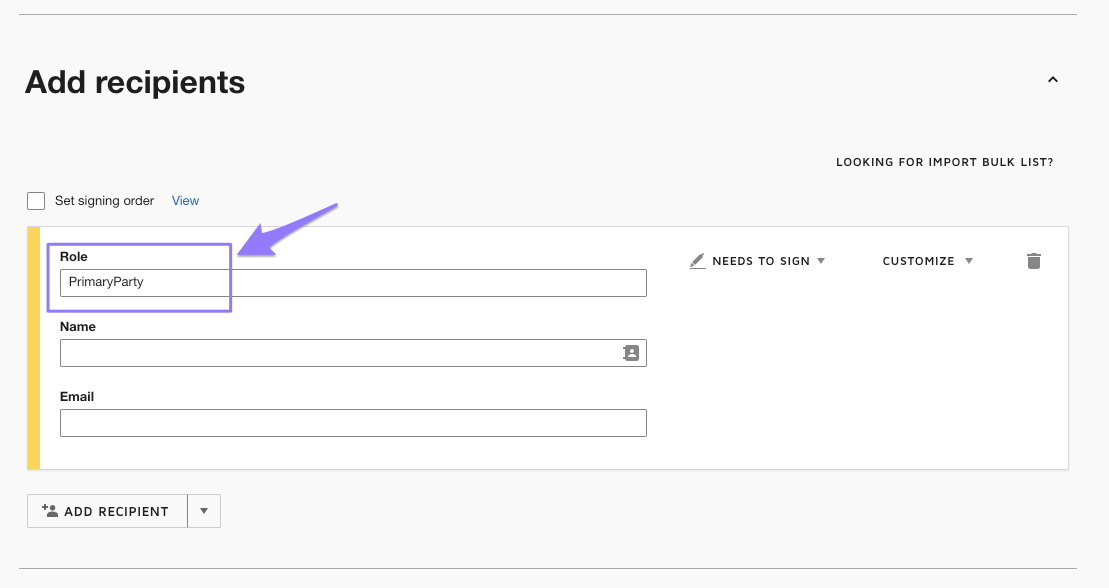 To map the specific fields, drag a standard text box field to the desired area of your document, and then populate the "Data Label" field according to the document referenced at the end of this article.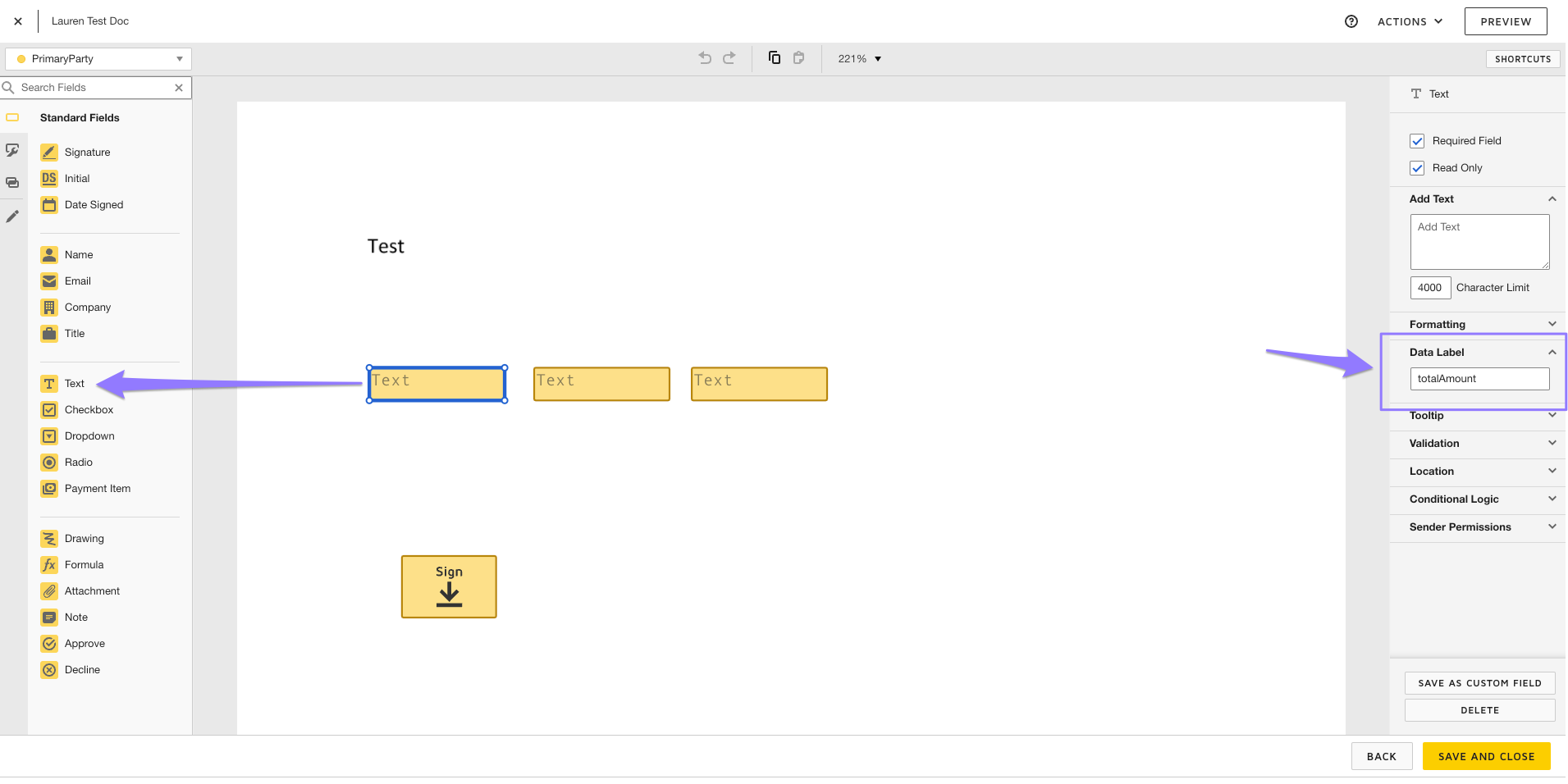 Please reference the document below for the fields that can be auto-populated through our DocuSign integration.
*Make sure you are using a live DocuSign account tier that includes "Advanced Fields."
Ensure two factor authentication is NOT enabled when connecting your DocuSign account. DocuSign does not support accounts that have two factor authentication enabled for API integration. Please note that formulas cannot be used if mapping fields.*