How do I assign API permissions to a user in TransactAPI?
API permission can be assigned to a TransactAPI user in a few simple steps
To assign API permissions to a TransactAPI user, navigate to the Administrative View from the Admin Panel Dashboard. Select Client User.

For the desired user, select Permission.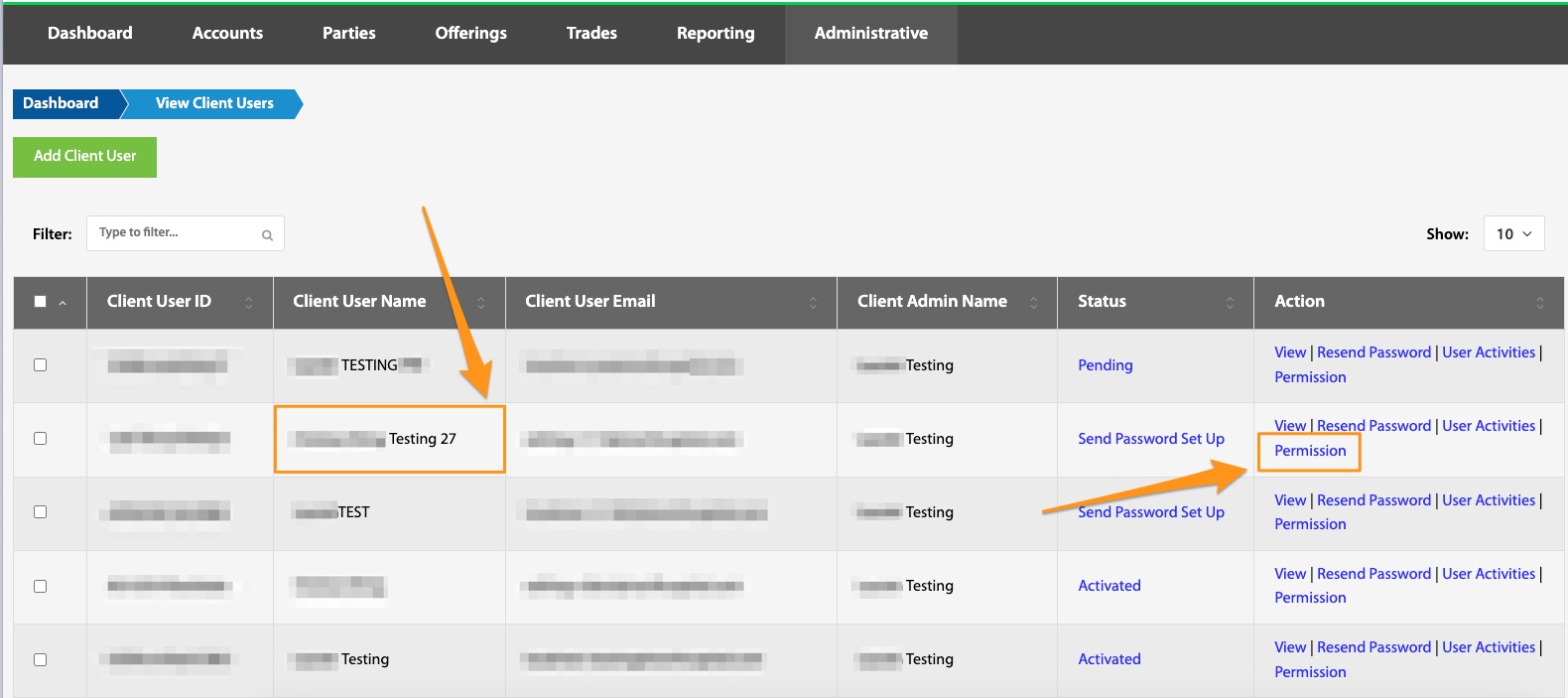 Finally select the Select All Methods checkbox, followed by the Assign Permissions button. This gives the Client User the ability to utilize all available APIs.